Saturday, September 10th, 2016
1pm to 9pm
Avery Park • Corvallis, Oregon
Join Heart of the Valley Homebrewers among the trees of Avery Park in Corvallis, Oregon, as we celebrate the 9th annual Septembeerfest.
We're still working out the details for this year's event, so check back with us later this summer or follow us on Facebook.
What's a brewfest without music?
We'll announce this year's musicians as we get closer to the festival. In 2015, we featured…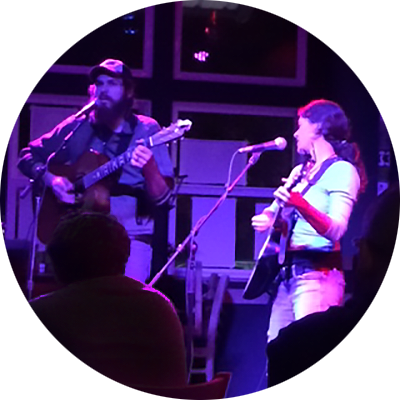 Breaker One-Nine
1:00pm - 2:30pm
Breaker One-Nine blends musical traditions in a sonic smorgasbord of Americana, featuring gritty acoustic guitar, sweet soulful harmonies, stair-stomping rhythms, down-home harmonica and heartfelt, thoughtful lyrics. This Septembeerfest they'll be serving up tasty aural appetizers that pair perfectly with craft-beer drinking and weekend merrymaking!
The Crescendo Show
3:00pm - 4:30pm
The Crescendo Show's music is an accessible collage of thoughtful lyricism, rich melody, complex harmony, and well balanced energy that busts the barriers between indie rock, folk, and alternative genres. The group will be recording their 4th full length album this coming winter and will celebrate their 7th anniversary in October.
Beaver Country Hot Air Band
5:00pm - 6:30pm
German Polka! A Septembeerfest tradition and festival favorite.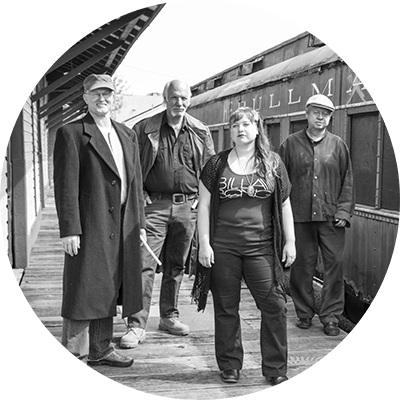 Parish Gap
7:00pm - 8:30pm
Four performers who really know how to put on a show. It's hard to put Parish Gap into one genre, as they love music too much to settle for just one style. With endless variety, there's something for everyone, from timeless hits to new originals.
Why drive? Leave the keys at home and walk, bike, ride CTS or take our free shuttle!

This year we'll have a free shuttle serving Corvallis to Septembeerfest from 1:00pm to 9:30pm. Look for the signs at each stop and yellow school buses with Septembeerfest banners.
The route runs about every 15 minutes with stops at our transportation sponsor Cloud and Kelly's/1st St & Madison, Corvallis Public Library, Red Fox Café, the SE corner of Reser Stadium/26th & Western Blvd, and 15th St & Western Blvd.
Download Shuttle Routes (PDF)
Want to be a Septembeerfest Volunteer?
Heart of the Valley Homebrewers, a non-profit organization, uses the proceeds from Septembeerfest to support a number of worthy local charities and organizations. Since 2006 over $116,000 have been donated to Linn Benton Food Share, Heart of the Valley Homebrewers Endowment at Oregon State University supporting scholarships in Fermentation Science, the Glen Hay Falconer Foundation and other local non-profit organizations.
It is with your help that allows Septembeerfest be a fun-filled community celebration of the local homebrewers and craft beer industry as well as a successful fundraiser. We have many different opportunities available depending on your skill set and availability. Although a majority of the volunteer shifts are on the day of the festival we have other volunteer opportunities on different days as part of our setup, teardown and cleanup.
You say you're interested…well that's great!  Click here for more information and signup details.


Don't forget to invite your friends!